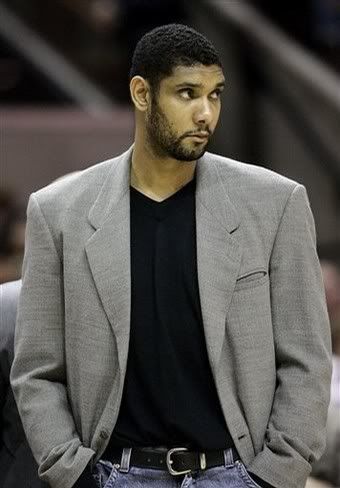 SAN ANTONIO -- San Antonio Spurs center Tim Duncan was featured on a panel that discussed the issue of hydraulic fracturing, or "fracking," last night at the University of Texas at San Antonio. Duncan describes himself as a "self-educated expert" on the subject.
"I first heard about fracking on NPR a couple of years back," said the four-time NBA champion, "and that discussion really piqued my interest. I've been reading everything on fracking that I can get my hands on ever since."
Duncan sat on the panel, called "Fracking and Our Future," along with longtime oil industry attorney John DeVries, Advanced Resources International senior vice president Michael Godec, energy and environment correspondent for the National Journal Coral Davenport, and executive director of the Sierra Club Michael Brune.
"Fracking" is the process of fracturing various rock layers by a pressurized liquid for the purpose of releasing and extracting petroleum and natural gas. This practice has gained enormous popularity in recent years, and has caused an uptick in fossil fuel extraction. Fracking has negative environmental consequences, however, and has caused a great deal of controversy as of late.
"I think we all agree that fracking needs to be regulated to a degree," noted Duncan, 2-time NBA MVP, during the panel discussion, "but how much is too much? We as a society need to find the right balance of creating jobs and protecting the environment for future generations."
"In this economy, our decisions about fracking become even tougher to make," continued Duncan.
At press time, the DVD of the panel that Duncan had given to Spurs teammate Matt Bonner to "watch and then pass on to another teammate, because it's super important and actually pretty interesting" had not been removed from its plastic wrapping.